There are so many different domain hosting companies right now, that if you're looking for a place to move your website or to build your very first website, then you have more choices than ever before. The other great thing is that this type of services become so extremely affordable, that is suited to set up one site, you can quickly set up more often for the very same price. FatCow is a hosting company with a very strange name, but it has a lot of features that many people enjoy, and the price that you just can't beat.   See why in this report.
What Does FatCow Have To Offer?
First of all, this is a North American based web hosting company that advertises that it is powered by 100% wind energy, so it is one of the ever-growing group of green web hosting companies that people are opting for. Fatcow seems to be extremely popular, online marketers and website developers are looking for unlimited amounts of disk space and bandwidth, and also want reliable service.
Quick Facts About FatCow
Year Established: 1997
Data centers are 100% powered by wind energy.
Company Address: 70 Blanchard Rd, Burlington, MA 01803, US
IP Location: New York, USA
What Do You Get When You Sign Up?
When you choose one of the most basic hosting plans that FatCow has to offer, you will get a free domain name just for signing up. In addition, you will get unlimited amounts of disk space, bandwidth, and you can host an unlimited number of domain names on one single account, which you just can't put a price on.
In addition, you will get pop mailboxes, MySQL databases, the free domain name registration, a free website builder, and even a free shopping carts you can get your business off the ground. If you are setting up email boxes for numerous people in your company or you just need extra mailboxes, you'll be glad to hear that FatCow offers unlimited POP mailboxes, too.
The company also provides you with an entire set of site templates, free mobile website builder, which is not often give it away for free, and of course you get free WordPress installations on your account, too.
Do You Get Any Bonuses With Your Purchase?
Like many of the other affordable web hosting companies online right now, FatCow is offering a variety of advertising credits that will help you to get your website listed on Google, Yahoo, Bing, and you can even have free ads placed on Facebook to help popularize your website even more. In addition, they are offering free placement on YP.com, and you can even get a free Nextiva toll-free number to go along with your account.
Quick Summary Of FatCow's Hosting
There's a lot of features they offer in their hosting.  So, let's summarize what you'll get with their hosting package and get a birds eye view of things here.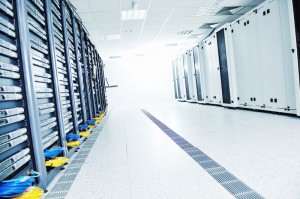 24×7 Customer Support
Unlimited Disk Space
Unlimited Bandwidth
Unlimited POP Email Mailboxes
Free YellowPages.com Listing
Free Domain Name
Free Site Templates
Free Mobile Site Builder
Free Website Builder
Easy-to-Install Blogs and Forums
$100 Google Credits
$25 Yahoo and Bing Credits
$50 Facebook Credits
Free Toll-Free Phone Number
30-Day Money Back Guarantee
Are There Any Drawbacks to Their Hosting Service?
FatCow appears to provide a pretty good hosting service at a great price.  For most, their hosting seems to be good value.  So, are there any problems with their hosting you need to be aware of?
Well, you'll find that their unlimited bandwidth and unlimited space is limited in reality.  Generally, you can host multiple websites with no issues in most cases. When you start hosting a website that consumes a lot of their server resources, however, they will not be very happy about it because they consider that abnormal and unfair use of shared hosting.  Basically, in their eyes, you are seen as hogging their server resources in such as situation.  Thus, if you intend to host a high traffic site that gets 10s of thousands of hits a day or a website that gets several hundred users hitting it at the same time, you will be better off with dedicated hosting.  FatCow's hosting is really only suitable for "normal" users and not suitable for large, high traffic websites.
What The Real People Say About This Website Hosting Company?
It's always a good idea to read the reviews for any before you sign, company before you sign up especially if you are going to be hosting a business account with them. You obviously want to be sure the company were working with dedicated to serving you will provide you with the level of customer service that you would expect from any hosting company.
I have been with Fatcow for more than a year and is very happy with their service — nullvector97, v7n.com
I have been using FatCow for about a month, and I am extremely impressed.  — Chip Beck, webhostingtop.org
I have been with ipage and they offer great services — jesus123, webhostingtalk.com
I am a customer of fatcow and I'd say their services are the best. I have about 8 different websites on one account.  — aeitos, techpowerup.com
You really can't beat Fatcow for the price. I'm able to install as many sites as I want to. — Drupaler, webhostingtop.org
The install central is the best thing I've seen with any host.
Installs anything you want with a click of a button. Forums, photogalleries, shopping carts, blogs, etc  — Host-Master, cnet.com
Never had any real issues. The control panel is really easy to use. — a22burnett, cnet.com
I would recommend FatCow for anyone that wants a hosting company that offers ease of use and also friendly customer service reps. — Darryl D Smith, webhostingtop.org
For the price you won't be able to find a better deal. It's a piece of mind knowing that the servers are very reliable and the support team works with you to solve any problems you might have. — Andrea, webhostingtop.org
How Much Should You Expect To Pay Your Account?
There is a special introductory rate now being offered, however, it is not expected that this offer will remain long. The amount you save will depend on the amount of time that you sign up for. For instance, the regular price for a 12 month term at Fatcow is $8.99 per month, however if you sign up for three years, that price drops down to $6.99 per month.
Is FatCow The Right Web Hosting Company For You?
Whether or not this company is right for you will likely depend on the kind of hosting you are requiring, the age and type of your business, and just how advanced you are in a technological cents. Fatcow has all of the tools that anyone would need to build one site for multiple sites, all on one account, which is a feature that will really save you a lot of money and a lot of hassle and allotment.
There are several features that make this hosting company unique among others, in particular the fact that it is completely wind powered and a totally green company. With a moneyback guarantee, any 99.9% uptime rate, there is little doubt that this is a very well respected web hosting company and one that you can enjoy working with for years to come.