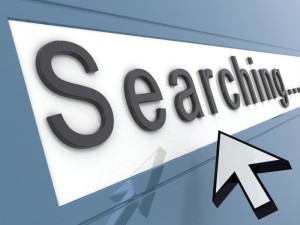 Modern businesses today need to capitalize on Internet visitors as many people use this is a primary research tool and medium for connecting with companies they want to do business with.  In order for people to find a business online, that business needs to have a website.  Hosting is an integral part of the website setup process because it is the service that allows your website to be accessible through the World Wide Web. There are various web hosts available that specialize in offering the server space at a good price. These companies lease servers to clients or own for their business use. Web hosts provide both connectivity and data center space.  Different hosts though will vary widely in terms of cost.  Before jumping into the process of signing up with any hosting company, it is vital to know what is essential for a good business hosting solution so you get the most out of your investment.  The following are important factors that will need to be considered before choosing an affordable web host.
#1: Consider the Host's Reliability and Speed
Some sites take a lot of time to load while others open as quickly as a mouse click.  Don't just take their word for it!  There are many affordable web hosts for you to choose from, so take time to evaluate and be sure.  Try and look for sites that are currently hosted by the web hosting company.  Check out reviews of actual users who are hosting with the company you are considering.  Make sure to check experiment load times during different times of the day to get a good sense of how well their servers perform in peak and off-peak times. A slow site not only turns off visitors but also causes search engines to discount the site's value to its search users. Remember there are many web sites offering services similar to yours. When a user clicks on a site that takes too long to open, the user will simply click the back button and visit another site.
#2 Security Provided By the Web Hosting Company
Do not simply be attracted by an offer of a cheap web host. Critically examine the security offered by the host.  Your website may be an e-commerce store where users send sensitive data such as credit card numbers or other sensitive information like social security numbers. While no web host is bulletproof, be confident of the security measures the web host has in place to protect your business.  Using a host that gets hacked easily can be disastrous as you may find all your client's sensitive information was channeled into the wrong hands leading to lawsuits and financial ruin.
#3 Make Sure the Web Storage Space Set Aside for You Is Adequate
You may need to have space for audio files, pictures, and video clips. As you decide on an affordable web hosting company to go with, review the disk storage limits provided for the various hosting plans you are considering.  The right web hosting plan should offer you more than enough space for your website to store all your necessary files.  Realize that some hosts do not like their customers to store personal files on their servers that are not necessary to the functioning of the website by stating it in their terms of service.  Remember also that many websites will need room to grow and having the available space to do so will save you a lot of time and headaches later.  Moving a website in the future may prove to be a real hassle costing not just time but money as well.  There are some hosts offering "unlimited" hosting space but be warned: these are classified for 'normal' use only, ie. regular sites not needing large storage space and not running complicated scripts.  If a user intends to store a bunch of videos for playback like a YouTube does on such hosting accounts, the hosted website would be shut down in very quickly and account terminated without warning.  In cases where such large amounts of disk space is needed, it is better to go with a VPS or a dedicated hosting plan.  This is because as the website grows, the hosting plan can be upgraded easily.  This is more difficult to accomplish with shared hosting plans which tend to cater to the masses who usually host smaller and simpler sites.
#4 Does the Company Offer Free Web Hosting?
Let's face it, hosting servers need to be paid for by someone.  If the hosting company does not recoup the cost of buying and maintaining of the server, they would run themselves out of business very quickly. There are still web hosts offering free or nearly free hosting because the costs are partly covered by advertising placed on your website. There are different methods advertisements are placed: banners just above your website or using a pop-up dialog/window.  As these ads are viewed or clicked upon, the advertisers pay the hosting company.  Many people find excessive advertising on websites to be distracting and pop-up windows to be a real nuisance. These will have negative consequences for your website and business in the long run.
Another thing to keep in mind is that companies with free hosted sites will tend to overload their servers by placing many websites on a single server causing even paid customer's websites to experience poor load times and frequent server outages.  This is definitely a no-no for your business.  There is really no reason to host with such web hosting companies today because they actually do more harm than good.  Hosting is really affordable nowadays and having ads on your site just doesn't look professional if you run a business.
#5 Bandwidth Allocated by the Hosting Company
Any owner of a website will look forward to visitors.  As visitors click over to your business site, they will consume bandwidth.  Depending on what content you have on the site, it may need more/less bandwidth.  All web hosting companies place certain limits on the maximum number of visitors that you can have at any one time.  Usually there is set limit for a day and also for a month. Often, when traffic is too high (eg. too many people click over to a page of a site at once, the site may go down for a while). Also, if the bandwidth allocated to you is exceeded for the month, the web host usually disables your website for that month. It is important to have adequate bandwidth for the amount of traffic you expect while still keeping to the budget of what's affordable to you.  It is of no use to host with a company on a plan that is insufficient for your needs only to find that the website is constantly disabled several hours of the day due to web traffic exceeding the stipulated amount for your hosting plan.  If this happened to an e-commerce store, losses will mount as online visitors will not be able to access the website to make purchases.  This will only end up benefiting the site's competitors since it is unable to capitalize on its visitors.  This is like closing a shop after opening for three hours.  Choosing the wrong company negatively impacts a business not just in lost sales but also online reputation.
As you can see from the above, these are important factors that need to be evaluated before signing up with any hosting company.  Your business and your bank account will thank you for it.