Choosing any website hosting company can be difficult, and you need to do your research before you sign up with anyone. As soon as you sign up and move your website, domain, and email addresses to their company, it can often be difficult to get yourself out if something goes wrong. Therefore, take the time to do your research and make sure you find a company that has a good track record, is affordable, and will meet your needs. For many people, iPage is a very reputable web hosting company that provides extremely good service, 24 hours a day, seven days a week.  We'll look to see if this is really true.
Why Is iPage So Popular?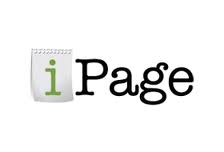 There are a number of reasons why iPage web hosting is as popular as it is, but it seems as if it is because it has so many different features that you can choose from. If you are new to having website, you will appreciate the fact that they have 24 hour a day, seven days a week, customer & technical support. This support is available to you via an online chat, email, and you can also call them up. They are located in Burlington, MA.
As far as services go, one of the most important to you will probably be the fact that you can host multiple domain names and multiple WordPress sites on one single account. This will end up saving you a lot of money in the long run it will make it much easier for you to manage all of your websites. In addition, they provide you with unlimited disk space, bandwidth, and email addresses, though it should be said that unlimited is a fairly vague term. If you use a lot of bandwidth, you may find that they shut you down and request that you moved to a different kind of server.
Quick Facts About This Web Hosting Company
Year Established: 1995
Customers in 150 countries
Over 1,500,000 domains managed
Over 1,000,000 websites hosted
Offices and data centers are 100% powered by wind energy.
800 employees worldwide in 6 worldwide locations
Company Address:  2800 28th St Ste 205, Santa Monica, CA 90405, US
IP Location: Burlington, Massachussets, USA
What Services Do They Provide?
In addition to unlimited disk space bandwidth and email addresses, you will get a free domain registration when you sign-up, a free security suite that is exclusive to iPage, and free site building tools which includes WordPress. If you're going to be using your website for e-commerce, then you also have access to their online store software which can make it a lot easier for you.
Easy to Install Software
Here's a short video of how easy you can set up WordPress with iPage:

Easy WordPress Installation with iPage
What About Price?
One of the features about iPage that a lot of people really like and what has helped them build their business so quickly is the fact that they offer very low introductory rates for their service. For example, you can currently sign-up for three months for just $1.99 per month, after which your price will be approximately 3 dollars per month. This is still a really great deal in considerably lower than other web hosting companies.
Also, they offer a full money back guarantee, no matter how long of a contract you sign up for. For instance, if you sign up for an annual contract and you find that their services are not up to snuff, you can get the remainder of your contract refunded to you if you aren't happy.
Additional Features That iPage Offers
Many people who are running multiple websites or even one single website for profit will enjoy the fact that iPage offers a multitude of search engine and Facebook credits that you can take advantage of from day one. So, when you sign up with iPage, you will be given up to $100 worth of Google credits, $25 worth of Yahoo credits, and $50 worth of Facebook credits in addition to some other ones. The overall value of these is much more than you will be paying them for their web hosting services, and makes it worthwhile even if you're only going to use them for a short period of time.
Summary of Features

To sum up, here's what you get with their web hosting plan:
Ability to host multiple domains and multiple websites
Free Website Builder Software to help you build your new website.
Free scripts to install popular software such as WordPress, Joomla, etc.
Low average monthly subscription plan
Unlimited disk space, bandwidth, and email addresses
$100 worth of Google advertising credits
$25 worth of Yahoo advertising credits
$50 worth of Facebook advertising credits
What Do Real Customers Have To Say About iPage Hosting Services
Before deciding on whether iPage is a good company to host with, it is important to take a look at reviews of their hosting. We've searched the web to find real user comments on this company.  Below are testimonials of real customers who have benefited from their services.
Here are some comments about their reliability and load times:
Even though I am based in Europe, the page load times are very quick throughout the day, and I have not experienced any downtime more than a couple of minutes. — Ian Smitton, web-hosting-top.com
Rich featured, budget pricing and reliable web hosting – these are all my thoughts to ipage.com. I have hosted with them for a few years and never had any dissatisfaction.  — Norris, BestHostingSearch.com
So far I never had any issues for my websites with ipage. The uptime was terrific, the tech support was quick and efficient to resolve my tickets always. — Suzanne, BestHostingSearch.com
Here are some comments about their customer service:
iPage service and support are first-rate. It's really easy to use their website builder to start my commerce online. Their price is also affordable. It's a great hosting provider. — Walta, BestHostingSearch.com
I have been using ipage for more than a year now. I found that their customer support is very professional. — jack1972, HostingDiscussion.com
I'm a small business CEO who needed a well-designed website, dependable hosting and customer service, and ecommerce. I have been pleased and satisfied every single time I needed help or wanted to add or change my service or my sites. Their staff are professional but friendly, and I never have to wait too long to speak with a human being. — Nancy, b2evolution.net
They have been great, very easy to use, and their customer support responds to my support tickets very quickly. I recommend them to anyone looking for hosting for the first time. — Dave R, 10bestonline.com
Is iPage The Right Web Hosting Company For You?
In reality, there really is no perfect web host for everyone.  There is only a web host that meets your needs at present and in the near future.  To be fair, unlimited hosting services aren't going to meet the needs of webmasters needing large amounts of disk space and bandwidth.  Some people have reported that their servers were slow but in many of these cases, people were attempting to host large websites sucking up a lot of bandwidth or ran complex scripts that consumed a large share of resources.  Hosts such as iPage deal mostly with "normal use" websites.  As with many budget hosts, resource hogs aren't the customers iPage is looking for.  If that is you, then iPage is definitely not for you and I suggest you move on.  On the other hand, if you are the average webmaster looking to start a brand new website at a decent price then iPage would appear to be a good match for you.
It is really up to you to decide if iPage is the right company for you, but since they have so many customers all over the world it would seem that they are very reputable company with a lot of features and accessible customer support which is extremely important in these days.  You might also find yourself getting lost amongst all of those customers and so you might need to wait a while to in order to get customer service.  For many, this won't be a huge issue since it is rare that many webmasters call their web hosting company for support.
Since this is an American base company that hosts over 1 million websites right now, chances are that you're going to get far better service with this company then you might with other web hosting service companies. They seem to offer pretty much all of the services that you would get from another company, and they do so at a price that is very affordable for most people.  If you're ready for their hosting, check out the special offer below.